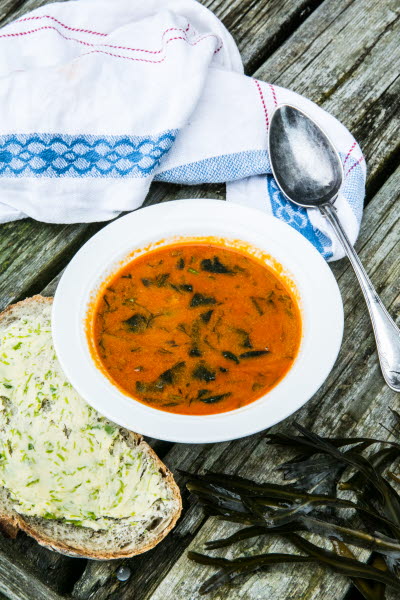 Seaweed Soup
We show you what seaweed is good to eat, where to find it and how to use it.
We have workshops, lectures and walks about seaweed and shore plants for all who want to learn to harvest seafood for home use. Many of our events can be booked by companies and private groups.
SUSTAINABILITY - for us, it signals something that will keep in the future. What we do today can be done tomorrow as well as in 10 or 100 years without negative consequences. It shows everything we do.
Photo Credits: Madeleine Landley/Westsweden.com
Region: Bohuslän
Location: Havstenssund
Categories: